WHY CHOOSE AL-NASSER
While some students and parents are confronted with no doubt as regards choosing the Al-Nasser university, for those still trapped in skepticism; below are a number of reasons why Al-Nasser University should be your chosen university.
Al-Nasser University is:
Known to offer the best in all computer science and IT programs in the country today.
Ranked as second in pharmacology studies among other private universities in Yemen.
Known for the academic reputation of its student.
Known to offer one of the country's most affordable private educations in the country with a number of reliable scholarships.
Is offering top practical and most related program courses in the country.
A small-classroom university to create a learning environment for the students.
Known for its premiere education through its well-equipped tools; modern laboratories and technological facilities.
Popular among students offering the best university experience.
DO YOU KNOW …
#1 in Computer science and IT in Yemen
WE ARE CONSIDERED BY ACADEMIC INSTITUTIONS, FACULTIES, DOCTORS, AND MANY OTHERS THAT WE ARE NUMBER 1 IN IT AND COMPUTER SCIENCE STUDIES !
As we believe in innovation and technology to be our present and our future, we pursue the most technological and most advanced education in the country. Therefore, we decided to be collaborate with the faculty of the well-renowned computer and IT in the world "ApTech" to create the best IT and computer science programs in the Arab World.
We are one of the best universities in Pharmacology studies in Yemen
Among private universities in Yemen, professors, students, transferred students from other universities, and other public heads from Ministry of Higher Education and Research, all considered the pharmacology studies at Al-Nasser University is very strong and solid education. If you simply check out our labs and faculty staff at the Faculty of Medical Science, you will see a strong academic, well-equipped and managed labs. The Faculty of Medical Science is considered to be the success of Al-Nasser before it became a university. The Faculty of Medical Science earned its reputation in a very short time since the its start as medical college. With over 600 students, the Faculty of Medical Science proved that our academics indicate our success in a short period of time.
Outstanding academic reputation
We Always run after good academic reputation. Therefore, we focus that our curriculum is vital, strong, and beneficial for our students. We offer support and help to our students to gain better understanding and benefits from the outcome. All our programs curriculum from all faculties are the most concentrated programs.
Only university in Yemen with international agreements with universities in UK, USA, and more ..
Our international agreements with other universities and educational institutions are what made Al-Nasser University very unique and advanced. Students can benefits from studying at Al-Nasser University to transfer their credits after completion to an international university that is fully accredited and recognized by our Ministry of Higher Education and Research here in Yemen. You will have wide selection of universities, colleges, and institutions in North and South Americas, in Europe, Africa, and Asia. from City Settle University in USA to University of Portsmouth in UK to Royal Melbourne Institute of Technology in Australia… we got all choices for you …all choices in your hands !!
We have the best well-equipped technology
Al-Nasser University cares alot about technology and modern labs for its students. We care about providing the best technology we can afford for our students and staff. From free Wi-Fi to advanced labs and computers to student online facilitates. We are also the frist university in Yemen that made the mobile-text service for its students. Mr. Fa'ek Alhamodi who is one of the executive consultant of Aptech Institute, he is the mastermind behind the idea of connecting our students with lots of facilities to their cell phones. They can receive texts messages to their phones if classes were cancelled, see their fees, completed courses, course results, and many many more …all in your hand without even logging into your student account to check out that !!
One of the best affordable private universities in Yemen
We have wide range of choices for you from bachelor degrees to diploma programs that can suite your future needs. We have diplomas that starts from $200 such as Cambridge Diploma to Bachelor of business Administration with $500 a year !! Our Faculty of Medical Sciences programs are also cheaper than many private universities in Yemen with solid education and well-equipped technology labs. Please visit us so you can see by yourself.
We have the best dual- degree programs in the country !
We made some dual programs in Faculty of Engineering & Computer Sciences, so students can earn Bachelor's degree from Al-Nasser University and Advanced Diploma from Aptech in India in just 4 years in total. With our international agreements with top universities around the world, IT students can study only 2 extra years in UK and gain another bachelor's degree with Master's degree !!
WATCH THIS VIDEO FOR MORE DETAILS ABOUT THIS
BACHELOR OF PHARMACOLOGY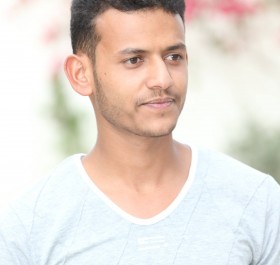 "POEPLE IN YEMEN GENERALLY BELIEVE THAT PHARMACOLOGY IS ALL ABOUT SELLING MEDICINES. HERE AT AL-NASSER UNIVERSITY OUR DOCTORS TEACH US HOW WE CAN CREATE MEDICINES, NOT JUST BY READING BUT ALSO BY IMPLEMENTING PRACTICALLY HOW TO MAKE MEDICINES .. I BELIEVE THIS IS VERY IMPRESSIVE AND BENEFICIAL FOR ME"
BACHELOR OF ENGLISH LANGUAGE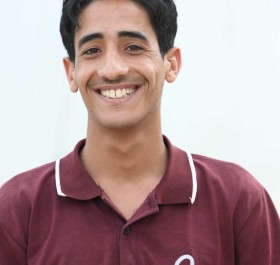 " WHAT MADE ENGLISH LANGUAGE DEGREE AT AL-NASSER UNIVERSITY VERY UNIQUE IS THE DISCUSSIONS PARTS THAT OUR DOCTORS & TEACHERS MADE FOR US. WE CRITICALLY DISCUSES OUR POINTS OF VIEW IN EVERY SINGLE SUBJECT ...WHICH MEANS COMPREHENSIVE KNOWLEDGE OF THE MATERIALS WE STUDY .. AND I BELIEVE THIS IS THE BEST WAY OF LEARNING"
BACHELOR OF BUSINESS MANAGEMENT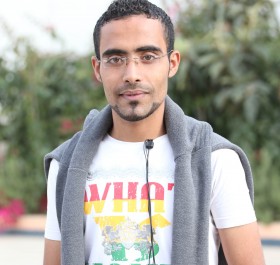 " I LOVE STUDYING BUSINESS MANAGEMENT FIELD BECAUSE THIS DEGREE IS NOT LIMITED TO ONE AREA OF CONCENTRATION … WE STUDY ACCOUNTING, FINANCE, ADMINISTRATION, MARKETING … AND SO ON. THIS WAY I CAN HAVE WIDE UNDERSTANDING AND KNOWLEDGE OF EVERY AREA OF BUSINESS STUDIES … AND THE OUR DOCTORS NEVER HESITATE TO HELP IF WE STRUGGLE IN ANYTHING WE LEARN.. "
BACHELOR OF BUSINESS INFORMATION SYSTEM MANAGEMENT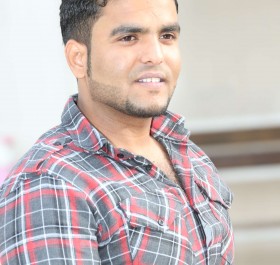 " I LIKE STUDYING BUSINESS INFORMATION SYSTEM MANAGEMENT SINCE IT'S THE ONLY PATH THAT INTEGRATE BETWEEN MANAGEMENT SCIENCE AND COMPUTER SCIENCE … AND TO BE HOESNT WHAT MADE ME CHOSE THIS UNIVERSITY IS BECAUSE MANY OF US KNOW THAT INDIA UNTIL THIS MOMENT IS THE HOME OF IT AND TECHNOLOGY, AND THIS PROGRAM IS VERY PRACTICAL AND AFFILIATED WITH APECTH INSTITUTE IN INDIA WITH AL-NASSER UNIVERSITY .."
BACHELOR OF HOSPITAL MANAGEMENT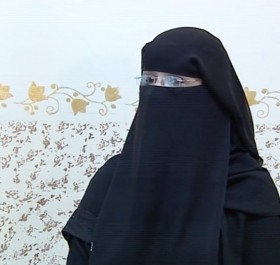 " YOU WOULD BARELY SEE MANAGER WHO WORK WHO RUNS HEALTH CENTER AND HAS A DEGREE IN HOSPITAL MANAGEMENT ! ..WE HAVE FEW NUMBERS OF MANAGERS WHO ARE SPECIALIZED IN HOSPITAL MANAGEMENT UNFORTUNATELY, MOST OF THOSE MANAGER ARE EITHER DOCTORS OR BUSINESS MEN .. THIS FIELD IS VERY RARE AND WELL-DEMANDING IN YEMEN .. AND WHAT MAKES HOSPITAL MANAGEMENT VERY UNIQUE IS THE INTEGRATION OF THE FINANCE, MANAGEMENT, AND MARKETING FOR HOSPITALS …"
BACHELOR OF IT & DIPLOMA IN SOFTWARE ENGINEERING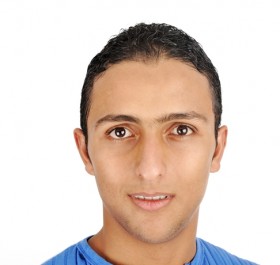 " I'M PROUD THAT MY PROGRAM IS BACHELOR WITH DIPOMA AT THE SAME TIME ..WHICH MEANS LEARNING PRACTICALLY AND THEORETICALLY AT THE SAME TIME ..AND GAINING TWO CERTIFICATES FROM AL-NASSER UNIVERSITY AND THE INDIAN INSTITUTE APTECH IN JUST 4 YEARS !! ..ALSO, MY PROGRAM IS FULLY RECOGNIZED AROUND THE WORLD LIKE USA AND UK UNIVERSITIES .."
Testimonial
"FROM OUR START, WE DECIDED TO FOCUS ON APPLIED METHODS IN OUR CURRICULUM ..AND THAT'S WHY WE REACH TO WHO WE ARE RIGHT NOW ! "
DR. AHMED SAYED
CHAIRMAN OF THE BOARD OF TRUSTEES
"...I chose Al-Nasser University because of the advanced curriculum the university provides, the excellent academic staff, and the good reputation the university has. "

Amir Saleh, Bachelor of Business Management

" ...Al-Nasser University curriculum covers what the marketplace requires. "

Ahmed Shayef, Bachelor of Business Accounting

" ..Marketing is the fundamental of every product's success.."

Adam Al-tharhani, Bachelor of Business Marketing

" I like studying Business Information Systems since it's the only the path that integrate between management science and computer science "

Mohammad Al-Mohammadi, Bachelor of Business Information Systems

" We have few numbers of managers who are specialized in hospital management field …"

Taqiya Al-Haymi, Bachelor of Hospital Management

" Health and Society degree program is very unique ! … this field covers many issues...from little small cell in human body to the society that we live it. "

Asm'a Al-motahar, Bachelor of Health & Society

" What makes Medical Laboratory so exceptional is the practical side of it .. not like back in school where we used to memorize with no practice."

Zaynab Al-Mohamadi, Bachelor of Medical Laboratory

"….when I graduate I could get 2 certificates; diploma from Aptech and Bachelor degree in IT from AL-Nasser University.."

Hassan Mohammad, Bachelor of IT

" Al-Nasser University has gained a great reputation in the way the university teaches ...and its tuition fees that is suitable for students."

Faddel ALi Alja'la, Bachelor of Health & Society

" What we learn in class, we apply it at the university laboratories .."

Bothayna Al-howl, Bachelor of Pharmacology

" .. English is the language of the era and the language of the 21st century."

Nada Abdulqawi, Bachelor of English Language

" I contributed in many activities the university provides … such as establishing our journal " Ambitions without limits."

Jamal AL-Mosili, Bachelor of English Language